About Front Range Driveline, Inc.
Driveline & Differential Repairs in Denver, CO
Located in Englewood, CO, we specialize in only driveline and light duty differential repair. We are not a garage and cannot work on vehicles in house. That means that for other repair shops we are your supplier, not your competitor. It also means that anyone can bring their driveshafts and differentials into our facility. We are happy to take a look at your vehicle to help you diagnose or measure what you need, we just can't install it for you.
When you are searching for a shop that performs driveline and differential repairs, we know you are looking for integrity and experience. At Front Range Driveline, we are proud to offer you both. We have more than 100 years of experience in this industry and are able to fix any type of driveshaft.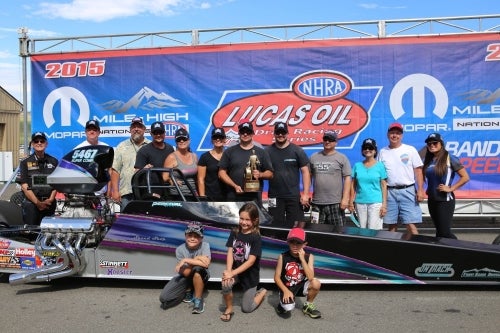 At Front Range Driveline, we are able to repair driveshafts and sell parts for the following vehicles and many more:
Cars
Light Duty Trucks
Race Cars
Street Rods
Tractors
Commercial Vehicle
PTO Drivelines
Class 1-9 Trucks
Drilling Equipment
OTR Trucks
Buses
Motorhomes
Hydro-Vac Trucks
Jeeps – including late model JK conversion shafts
Call For Your Free Service Estimate Today!
As a full-service driveline repair shop, we take pride in performing our work with excellence and building relationships with our customers founded on trust. If you would like to obtain a free estimate from one of our specialists, we encourage you to contact Front Range Driveline at (303) 783-9954 today!
Denver's Driveline & Differential Experts
Free Estimates
Over 100 Years of Experience
Full Service Driveline Repair Shop
Repair For Any Type of Driveshaft
Work With the Highest Quality Suppliers
Driveshafts For Trucks, Cars, Tractors & More!